2nd Lt. Durden William Looper, Co-pilot, Lonesome Lady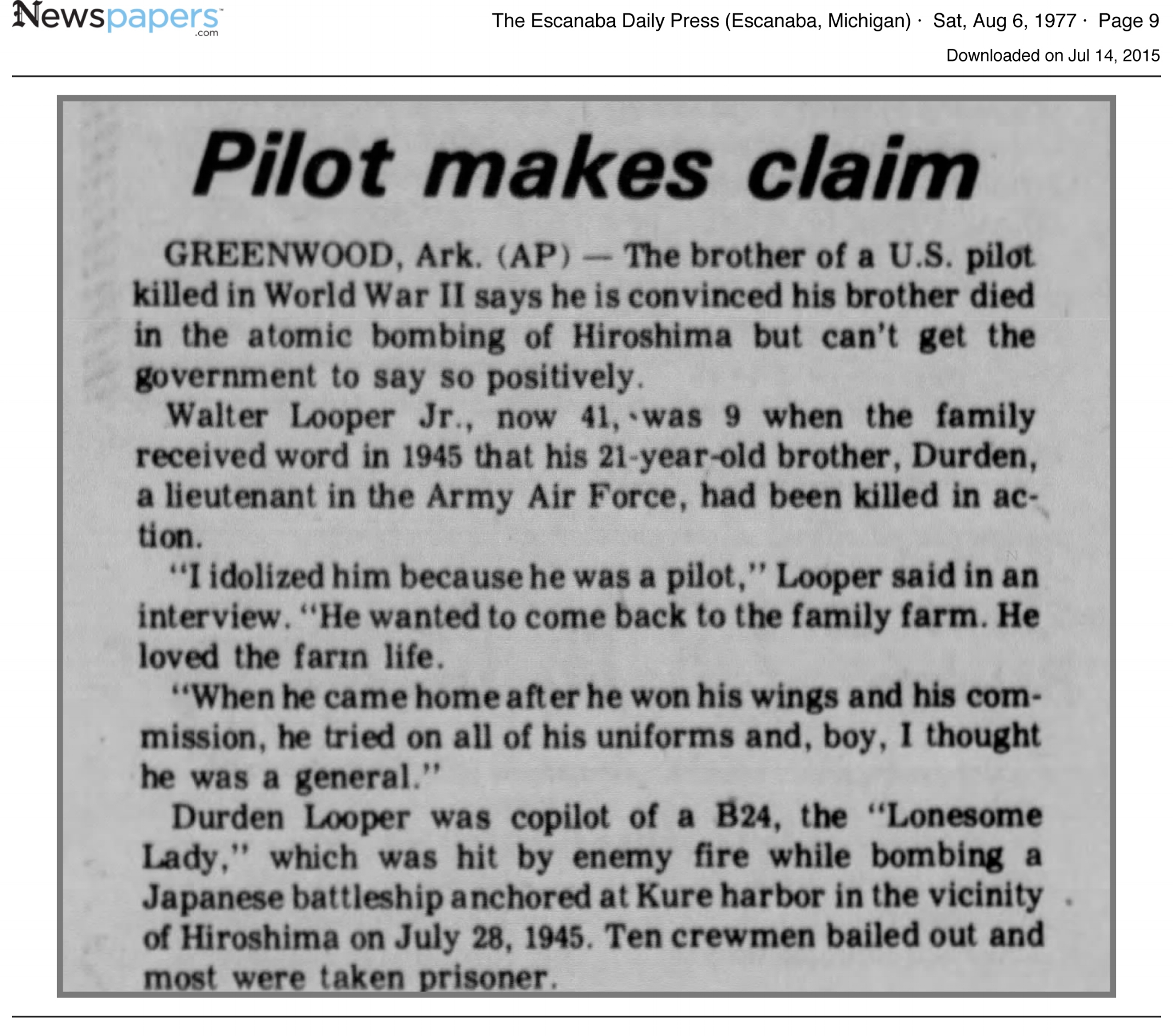 Despite numerous queries the War Department, Looper's family was not informed of his fate.
Most of the information that the families of the Hiroshima POWs received was from Tom Cartright directly or from the information that he provided numerous times to the U.S. War Department. The earliest known public story was a 20 November, 1975, article by Repps B. Hudson, initiated when Durden Looper's brother, Walter, contacted the Missouri newspaper.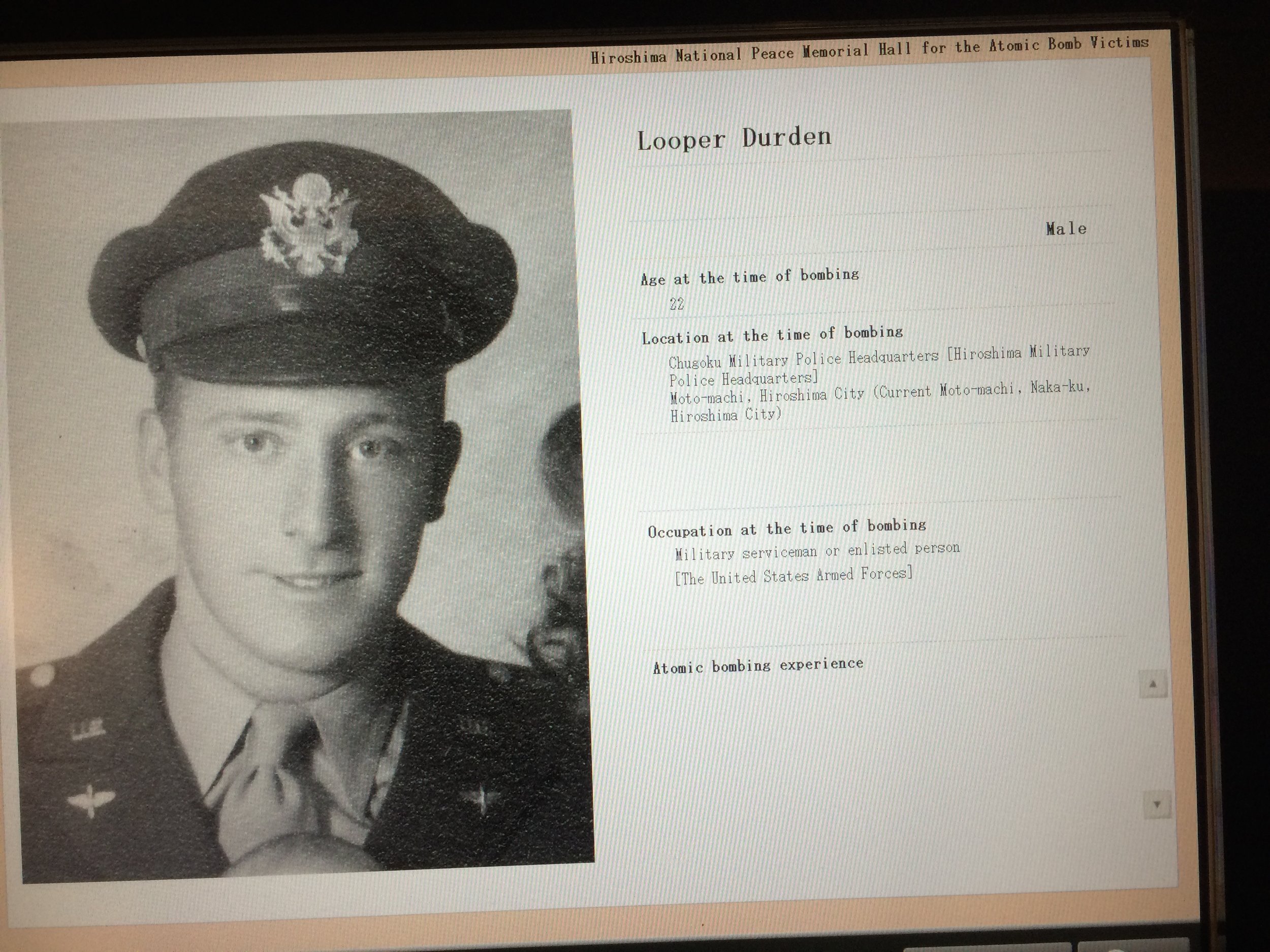 Durden Looper was one of the American POWs who tragically lost his life on 6 August, 1946.
Thanks to the efforts of Shigeaki Mori, his name is included in the list of deceased the Hiroshima National Park Memorial Hall for Atomic Bomb Victims.